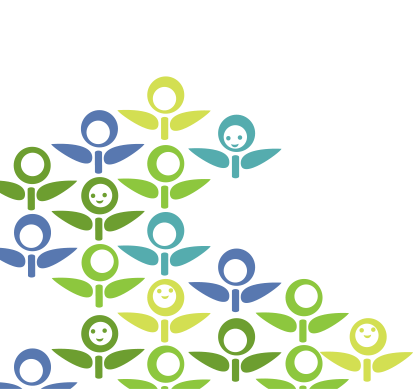 The team

behind Bamboo Difference
Virginia Morris
Founder, Managing Partner & Leadership Strategist
Virginia is a HKU Associate Professor in the Business and Economics MBA program, an accomplished leadership strategist, executive coach and facilitator working with executives and senior leadership teams globally. She is a results and human-centred leader with 25 years of direct Asia Pacific experience in strategic management across multiple industries. Her ability to converse with her students and peers in English, Mandarin, Japanese and Cantonese adds a significant amount of depth to the programmes she develops and delivers.
Virginia brings a unique combination of coaching, facilitation, consulting and an extensive corporate marketing background spanning several industries. Clients describe Virginia as "insightful, empathetic, challenging, energetic and creative."
As a senior marketing executive of over 17 years, Virginia has extensively applied her business acumen and coaching abilities to develop and manage large commercial teams across global geographies and cultures. Talent development, commercial imperatives, cross-cultural collaboration and stakeholder engagement have featured as key components of her career success.
Virginia has been an Associate Professor at the Faculty of Business and Economics MBA program at The University of Hong Kong since 2009.
Professional Qualifications:
Graduate Diploma in Ontological Coaching (Newfield Institute)
Master of Commerce, majoring in International Business and Business Mandarin (UNSW)
Bachelor of Commerce, majoring in Marketing and Advanced Japanese Studies (UNSW)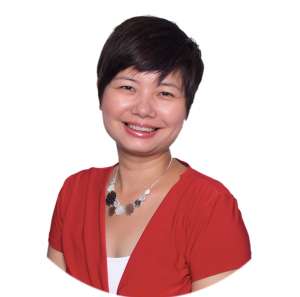 Yvonne Yam
Change Facilitator & Executive Coach
Yvonne is known for her highly facilitative, passionate and engaging style.
Born in Shanghai, raised in Hong Kong, and educated in the United States and Japan, Yvonne is an award-winning IAF (International Association of Facilitators) Certified Professional Facilitator and change agent developer with 17-year experience in coaching, training and facilitation.
As the in-house APAC Change Manager for a 3 year-SAP Implementation project, she coached and trained 60+ leaders and 100+ change agents across Asia Pacific to transform the business from local to global, drive engagement, communicate change and promote cross-team/cross-cultural collaboration.
Yvonne has also conducted extensive executive and management coaching, coaching training, facilitated strategic alignment, cross-team collaboration and team building interventions for multinationals. Clients describe Yvonne as "passionate, thought provoking and working with heart".
Professional Qualifications:
Certified Professional Facilitator and Assessor (International Association of Facilitators)
Lumina Learning Qualified Practitioner
Bachelor of Science, Business Administration (UNC Kenan-Flagler Business School)
Diploma in Adult Education and Training (University of Hong Kong)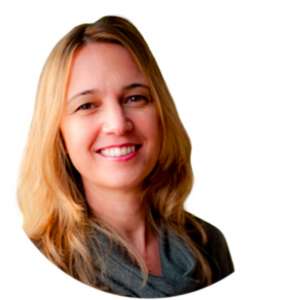 Sandy Oetterli
Leadership Facilitator & Executive Coach
Sandy is passionate about contributing to individuals and organisations to achieve their full potential.
She is an experienced facilitator and coach with over 20 years' experience working within global multi-national corporations covering every aspect of design, development and delivery of Corporate Learning and Talent Management activities.
Sandy focuses on the needs of the group in order to bring about a shift in behaviour. Clients describe her as "reliable, collaborative, empathetic, pragmatic and thought-provoking".
Born in Switzerland, Sandy has travelled and lived across the globe. Hong Kong has been her home base since 2002. Her life and work experience give her a keen perspective on diversity and the complex needs of multi-cultural audiences.
Professional Qualifications:
Graduate Diploma in Integral Coaching (New Ventures West)
Masters Degree in Organizational Psychology (City University London)
B. A. Psychology and German (University of North Carolina)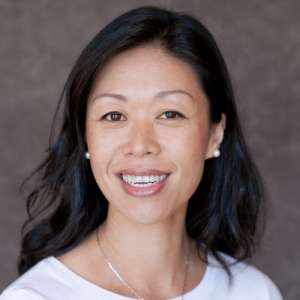 Anita Billings
Leadership Facilitator
Anita has established herself as a senior trainer and facilitator in the Asia Pacific region, running workshops and 'learning interventions' for executives in China, Taiwan and Hong Kong.
She began her career as a researcher with management consulting firm Bain & Company, before moving into a project management role at Cisco ANZ within the Sales organisation, a position she held for over 4 years.
Her ability to work effectively across cultures and management levels stems from this experience and her tri-lingual abilities in Mandarin, Cantonese and English.
Professional Qualifications:
Master of Business Administration, Australian Graduate School of Business
Degree in Commerce, Hong Kong Polytechnic University
Executive Coaching Accreditation, Stage I, Institute of Executive Coaching
MBTI Certified Trainer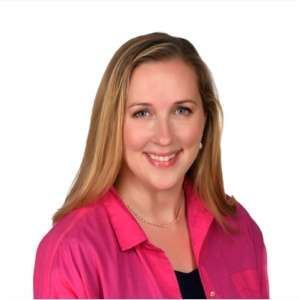 Lisa Ring van Eek
Leadership Facilitator & Strategic Projects
Lisa is a global connector who currently works at the intersection of innovation and leadership development. Most recently she helped to build and scale a pioneering program, THNK- School of Creative Leadership based in Amsterdam, The Netherlands. Her notable responsibilities included curating a dynamic community of global leaders twice a year.
Lisa has over 18 years of experience working in executive education and various corporate HR roles with Fortune 500 companies such as Philips and Adidas. She has extensive experience in facilitation within all of her prior roles and organizations.
She has a passion for discovering, developing and empowering leaders. Clients describe Lisa as intuitive and engaging with a genuine passion for helping individuals reach their goals.
Originally from Boston, Massachusetts USA, Lisa has spent the last 13 years living and working in Hong Kong, South Africa and The Netherlands.
Professional Qualifications:
Bachelor of Art, Political Science (Northeastern University)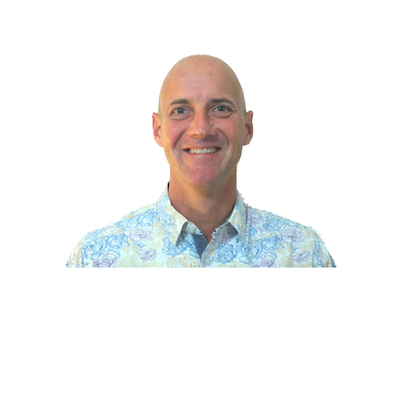 Phil Morgan
Creativity Facilitator
20+ years International Education experience, Europe and Asia Pacific Educator and creative thinker with expertise in the design and implementation of experiences, processes and creative thinking methodologies.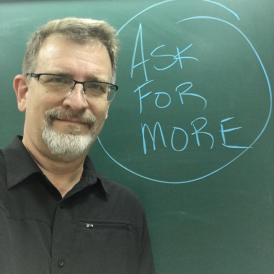 Jim Clark
Change Facilitator
Jim is a catalyst of creative change. He supports those he comes in contact with to become who they need to be to answer the burning questions of their lives.
Jim helps clients to achieve breakthrough results by providing meaningful, memorable and magical learning experiences. He does this through a unique mix of Accelerated Learning techniques, exploratory games, activities and simulations, and facilitative techniques that tap the wisdom of the group.
For almost 30 years Jim has been working across Asia with individuals, teams and organisations on achieving transformational change.
Professional Qualifications:
A variety of facilitation methodologies including Accelerated Learning, Technology of Participation, Open Space Technology, and World Café
Six-Sigma Black Belt
BA, Cross-Cultural Communication, Seattle Pacific University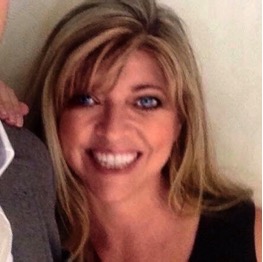 Kimm Schumacher
Business Development
Kimm's journey to Hong Kong sounds a bit like a scratched record repeating the same lyrics. She accepted a short-term contract. in Business Development and Corporate Communications, with the intent of moving back to her home on the Gulf Coast of Florida after experiencing a bit of Asian culture. That was 11 years ago.
Since arriving in Hong Kong Kimm has increased her understanding of a wide range of cultures, not only through her corporate work but also by serving on the American Women Association governing Board and other NGO activities.
As part of the Bamboo Difference team, she is continuing in her passion for Business Development and Communications by sharing the purpose and values of this incredible company. She reaches out to corporations in order to share insights from Bamboo's top facilitators and to inform our current and potential partners of the human-centered, bespoke programmes Virginia and our team have developed.
The goal is to make a profound and lasting impact on our partners' company culture, holistic wellbeing and the professional development of their employees.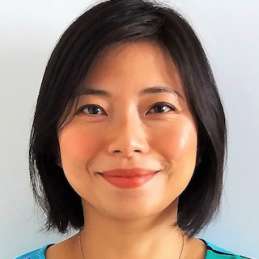 Vera is passionate about enabling a positive shift in the way SME businesses run their internal operations and controls. With this in mind, she founded the COO Centre in early 2018.
Vera provides customised, well-crafted recommendations on infrastructure support so that business owners like Virginia can focus on reaching their next growth milestone. Clients describe her as "highly efficient, independent, a strong communicator and always keen to understand their needs".
Vera has extensive corporate COO and business management experience in real estate management, strategic plan execution and support staff coaching. She began her career with JPMorgan New York Finance Control where she built great aptitude for financial controls and expense management. Vera then moved to Hong Kong joining Goldman Sachs Global Investment Research as the Asia Pacific business manager/CAO. She later joined KKR & Co. in charge of Office Operations for Asia Pacific, covering seven offices.
Vera has many talents including being tri-lingual with fluency in English, Mandarin and Cantonese.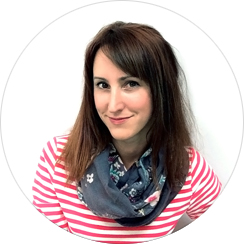 Michelle Turchini
Branding & Design
Michelle is passionate about design, beauty, art and all the things in-between. When she's not busy making things look amazing, or photographing the world around her, you can find Michelle in the kitchen, concocting something delicious (or occasionally burning it!)
She has a global focus, having had the good fortune to live in Sydney, London, Hong Kong and San Francisco and has a lifelong love affair with travel, food and culture. Michelle works in the corporate world as a Creative Director, publishes a design/food blog and is an active community member, devoting time to several local organisations. However, her most important role is being the proud mother of three.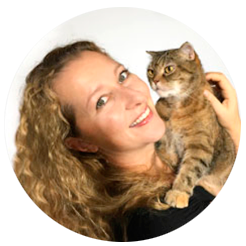 Josefina Bergsten
Video Production
Josefina is a cat lover. And elephant lover. And Sharks too. In fact, she loves all living creatures, both flora and fauna. She wakes up every morning obsessing about climate change and environmental destruction and goes to bed still obsessing, to the consternation of her long-suffering partner.
When she is not making videos for Bamboo Difference, Josefina is creating documentaries on human rights issues, elephant protection and ocean health. Having spent half her life in Asia, she has seen first-hand the dire need for a more enlightened and just approach to life on Mother Earth. As a side-gig, she is also the graphic designer, photographer and recipe inventor for a small healthy snack company in Hong Kong.
Josefina has a BA and MPhil in Fine Arts and Comparative Literature and while she loves a range of visual mediums, film has always been her favourite for its unparalleled power to communicate directly and elicit strong emotions simultaneously.
Nothing recharges her batteries like elephant therapy, whether in the jungles of Southeast Asia or the grasslands of Botswana.
We help people develop the qualities of bamboo: resilient, fast growing, flexible and self-sustaining.